---
"Tara's messages are POWERFUL.  She not only challenges and inspires, but disciples women in the Word."  ~Patti, Raleigh, NC
"Tara has the ability to connect non-Christians to the gospel in a beautiful way…"  Alana, Boston, MA
"Our ladies are still talking about how much they loved Tara.  They loved her honesty and how relatable she was!   ~ Heidi, Fuquay Varina, NC
---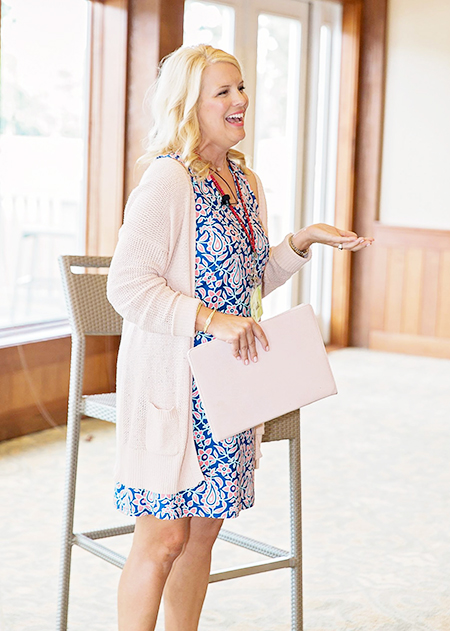 THANK YOU for considering me for your next event!
Below are suggestions I can tailor for Small group Workshop or Conference Settings.    Into every message, I weave the gospel, my testimony and the basics of knowing and walking with God.
I believe knowing God personally is the most important relationship we can cultivate.  We know God by reading, studying, internalizing and applying His Word to our everyday lives.   Our relationship with God is also the most important relationship we can pass to the next generation.  Because God became real to me in the midst of a difficult marriage, I share my marriage story in most every talk.  It's a big part of my testimony.
Thank you for considering me!  CLICK HERE to connect with my Event Coordinator, Holly.  She will be in touch right away to hear your vision!
---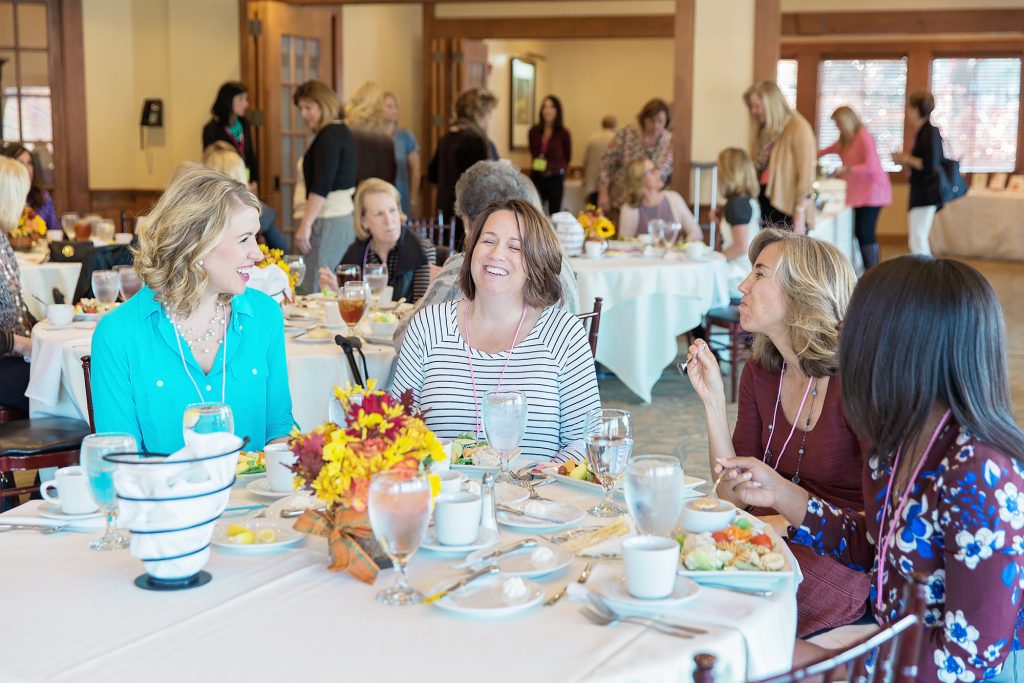 The Ripple Effect of ONE WOMAN
In the midst of a culture that is godless and crooked…  Where very few are reading the Bible or living it, ONE WOMAN can make a difference in her corner of the world.
In this session, Tara will introduce you to Deborah.  (Judges 4-5).  Deborah had the courage to live differently than everyone around her.  Through her inspiration and influence an entire generation was impacted to know and serve God.
Tara will challenge your ladies to become strong, courageous women who know God personally…  Women who are salt and light – causing a ripple effect in their corner of the world.
Becoming ONE WOMAN who Makes a Difference in HER Generation
Based on the Proverbs 31 woman, Tara will help your women understand Biblical womanhood and a woman's chief priorities.   Instead of being caught in the busy of everyday life, Tara will challenge your women to rethink daily routines that are bearing little fruit and to live lives of purpose and meaning.
Knowing God and Living by Faith
God deeply loves us and created us to have a personal relationship with Him.  We cut ourselves short if we're only experiencing a Sunday morning relationship with Him or if He's a button we press when we get into trouble.
In this session, you will learn:
Simple, yet profound habits to help you establish a vibrant relationship with God – enabling you to hear His voice speaking personally to you.  Teaching from Mark 1
Practical ways to discern God's voice in everyday circumstances – even the situations that keep you awake and bring anxiousness to your heart.
Through these habits, you'll experience the life benefits such as: greater peace in your heart; a slower life pace and wisdom to accomplish more in less time.
Anchored in the Storms of Life

Life is full of hard places, disappointments and overwhelming circumstances.  In this session, your women will learn:
5 essentials when dark, painful storms roll into their lives
How to pray (when you don't know how to pray)  during these hard seasons.
Making Life Count   (Great for Women and Girls)
If we want our lives to count before the God of the Universe, we have to reject the idols the world holds dear.  In this session, your women will learn how to:
Redefine what's really important in life
How to be successful in God's eyes
How to sow seeds of Truth into the lives of those closest to us
8 Ways to Create a Thriving Marriage

It's no secret that marriage is hard.  Yet when women understand and apply God's basic principles of marriage, the atmosphere of the home can be completely redirected and redefined.   In this session, you will learn:
The wife's role in marriage
The necessity and how to incorporate powerful prayer into marriage
The 8 keys to create a thriving marriage relationship that endures.
Living a Life of Purpose
We can have a saved soul yet live a wasted life. Our lives find meaning and purpose when we know our Creator. Every believer has a life purpose. Your women will leave with a new sense of perspective and purpose. If they are willing to apply what they've learned, they will have a greater impact for Christ in their circles of influence. (Daniel and John 15)
Other Session Titles:
Leaving a Legacy
Living Loved and Secure 
The 4 Greatest Gifts you can Give your Family
---
WATCH TARA as she delivers a keynote
---

Marriage Topics
Jumpstart your Marriage in a Week
5 Things a Man want Most from His Wife
Christmas Messages
Inviting Jesus into our Holiday Festivities
From Thanksgiving to Christmas – your women will learn practical ways to include Jesus in their festivities. And be a "light" to all in the process.
Keeping Jesus the Center of your Christmas
Have you ever felt empty following your Christmas celebrations? Have you ever felt like the guest of honor was missing from your activities? In this session, your women will learn the secret to keeping Jesus the center of your Christmas.
What Women are saying about Tara:
"I am in awe at the gift God has given Tara to CONNECT non-Christians with the Gospel.  She is a true evangelist." ~Alana S., Boston, MA"
Get Tara back!  Wow factor!" ~Claire, Clayton, NC
"Her message changed my life.  My priorities are now redefined…"  Miranda, Angier, NC
"My daughter is enjoying the names of God and writing down her favorite verses in the Journal.  She is already establishing her quiet time at this young age.  Thank you." ~Nichole, Cary, NC
"Thank you for encouraging me to find my comfy place and to restart my quiet time, which had been missing in my life for a long time. " ~Pam, Kingsport