November 11th 2017 | 9am – 11:45am 
Blending a family can be very difficult.  Disagreements are common when it comes to knowing how to resolve issues such as:
We're here to help!  Join us as Hope Community and KGM partner to bring the authors of God Breathes on Blended Families, Moe and Paige Becnel to Apex.
In this unique seminar, the Becnels, will share in two focused sessions practical advice and Biblical truths about building a solid family, including:
Session 1 | What does Blending look like?
How to achieve wholeness; and
How to identify and overcome divisions in the new family.
Session 2 | Our Children's Perspective
Understanding the children's perspective; and
Understanding the role and responsibilities of stepparents.
God desires to bring wholeness and transformation into your family.  Join us as we discover new ways of making the complicated a little more simple and stopping the cycle of divorce.
---
EVENT DETAILS
Saturday, November 11th
9:00-11:45am
Hope Community Church, Apex Campus
2080 E Williams St, Apex, NC 27539
Singles and Couples welcome!
Registration includes breakfast and your own copy of the book, God Breathes on Blended Families
Early Bird through October 31st
Early Bird Registration
After October 31st
At the Door

$20 / Singles

$35 / Couple

$25 / Singles

$40 / Couples

$35 / Singles

$50 / Couples
---
SPEAKERS: MOE AND PAIGE BECNEL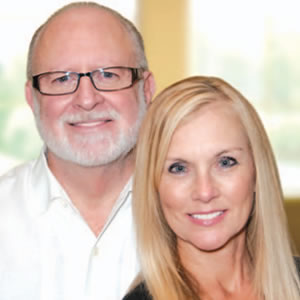 MEET THE BECNELS
Moe and Paige Becnel are natives of New Orleans, Louisiana, and reside in Castle Rock, Colorado. They met in 1987 and married in 1989, blending a family of five children.
They also serve as Marriage & Singles Ministry Pastors at The Rock Church in Castle Rock, CO. www.therock.org
Formerly in the utility business, medical field, and Singles Pastors at Healing Place Church in Baton Rouge, (leading singles, single parent, divorce recovery and Blended Family ministries), the Becnels founded Blending a Family Ministry in 2002.
Learn more about them at blendingafamily.com/meet-the-becnels
THEIR STORY
When Moe and Paige Becnel married in 1987, blending a family of five children, blending a family of five children, their hopes of a happy marriage and family quickly deteriorated into frequent and seemingly unending disagreements due to not knowing how to resolve the issues.
The many issues that are exclusive to blended families began to take a toll on the relationships, joy, peace, and stability they longed for within their home. The Becnels were suffocating in issues of children vs. stepchildren, the impact of divorce on children, new rules and whose rules, differing opinions, former spouses, and many others. They began to seek solutions to the blending issues in the Bible, and found the root of the issues and the solutions there. As they began to follow God's leading, the Spirit of God began an amazing transformation.
The same God who transformed the Becnel family desires and is waiting to do the same for your family.
---