Meet Donna Gaines!
She

is an Author and Bible Teacher. 
She's also one of our speakers for the ONE WOMAN Conference!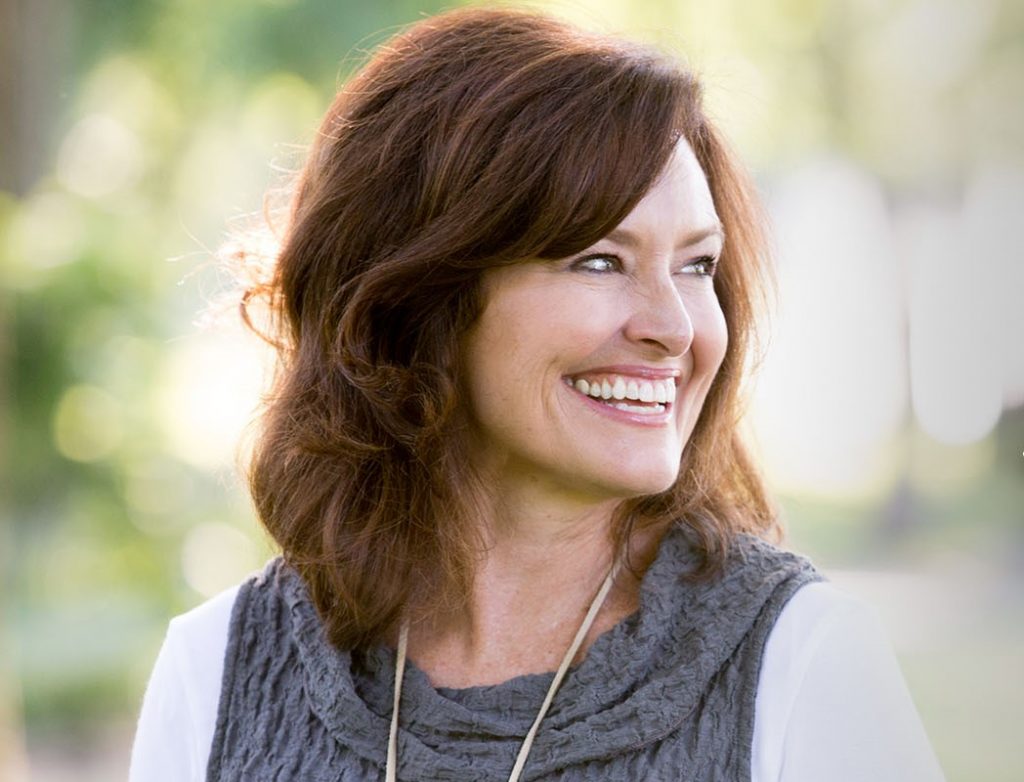 Donna Gaines is a passionate Bible teacher and disciple maker who fervently desires to see the lives of women transformed as they encounter God through His Word and prayer.  Embracing God's missional calling on her life, Donna mobilizes women to practically live out their faith through both inner city and international efforts.
Donna has written several books including Leaving Ordinary: Encounter God Through Extraordinary Prayer, Seated: Living From Our Position in Christ and There's Gotta Be More. 
Donna is married to Steve Gaines, pastor of Bellevue Baptist Church in Memphis, Tennessee. Understanding the unique needs that ministers' wives have, she serves as chairman of the board for the Pastors Wives' Session of the Southern Baptist Convention.
Steve and Donna have four grown children and eleven grandchildren.
---
Fun and interesting facts about Donna:
The first thing she does in the morning:  grab my Bible and a cup of coffee
Her breakfast consists of:  granola and fresh fruit
Her favorite place to lunch is…  anywhere they serve chips and salsa
I never miss an episode of…  

rarely watch TV – if I had to choose it would be Fixer Upper – although I usually choose to read. 😊

I love to wear… comfy clothes – I have a "thing" for soft fabrics.
If I could rid the world of one thing, it would be:  death apart from the gospel – that all might hear!
If I could add a new room to my house, what would it be?  Bunk room for our 11 grandchildren

What aspect of your daily routine do you look forward to most?

  My morning time with the Lord

I am obsessed with?

  my grandchildren
My favorite tradition(s):  

family vacations

 

When I grow up, I want to be…

  continuing to grow – all in, sold out and fulfilling God's purpose and plan for my life until the day I see Him face to face. I desire to live every day for "that day"!

Who inspires you?

  Strong women whose lives have advanced the Kingdom of God – Amy Carmichael, Susannah Wesley, Elizabeth Elliot, Hannah Moore, Rosa Parks…, My daughters and daughter-in-law who faithfully love and serve their families and disciple others.
---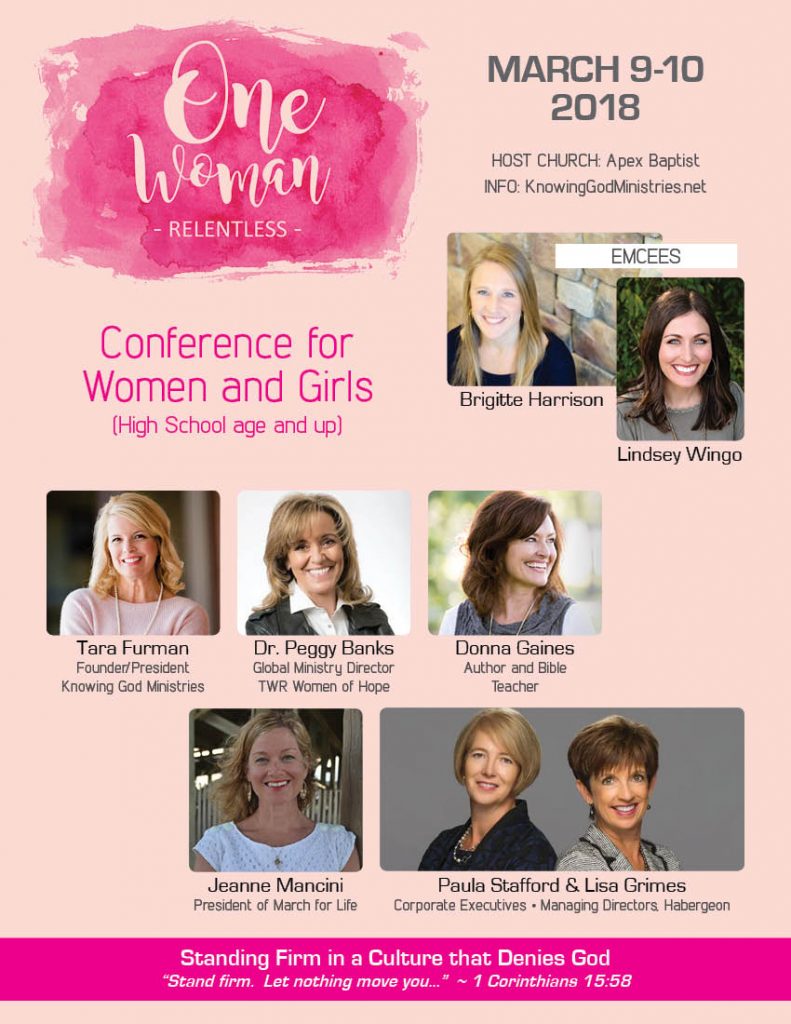 Missed other 'Meet the Speaker' blogs?  See them here:
Dr. Peggy Banks, Global Ministry Dir. TWR Women of Hope
Lisa Grimes & Paula Stafford, Corporate Executives
---
Winter Workshops:
---

Spiritual Warfare, What does the Battle Look Like?


Led by: Ellen Stevens and Melody Merritt
When: Tuesday, February 13th  6:30 – 8:00 pm
Do you feel like you are fighting a battle every day?  As Christians we have a real enemy.   And he does not want you to live a victorious life in Christ Jesus.  What can we do?  Are you in a spiritual battle?  Come to this workshop and learn the strategies of the enemy, what are how weapons, and how to set your battle plan to win.
---

How to Lead a Bible Study

Led by: Allyson King
When: Monday, March 5th  10-11:45 am
Do you have a feeling God is calling you to lead a Bible study but you have no clue where or how to start? Or have you agreed to lead a study group and now you are asking, "What have I gotten myself into?"
While this workshop will not show you how to teach a Bible study, it will give you some strategies to help you gain confidence in God's call and become more comfortable in your role as leader. We'll discuss why you want to lead a study group, qualifications of a leader, elements of a successful group as well as practical tips on preparation, group interaction and structure.
This hands-on workshop is limited to 8 participants.